Welcome to Portugal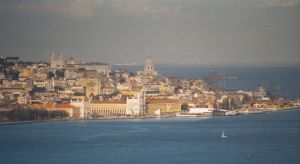 Portugal is situated in the most western part of Europe. It covers an area of 92,000 square kilometres and has a population of 10 million people. It was founded as an independent kingdom in the Iberian Peninsula more than eight centuries ago.
Lisbon is the capital of the country. The history of the city goes back to the time of the Phoenicians, then the Greeks and after them the Romans.
After the fall of the Roman Empire came the Barbarian invasions and in the eighth century, the Arabs started to invade the country. In 1147 the first king of Portugal won the city from the Moors. Since then, Lisbon has continued to grow and develop, all the time celebrating its rich cultural diversity. Nowadays it is a modern city with a wealth of historic monuments and museums, a warm and friendly atmosphere, moderate climate and full of hospitality. It is well worth a visit.
This is a list of links to Websites with information about Lisbon and Portugal.
- General Information about Portugal
http://www.portugal.org/
- Lisbon Tourism official Website
http://www.atl-turismolisboa.pt/
- Portugal Virtual
http://www.portugalvirtual.pt/

GENERAL INFORMATION
AIRPORT
Lisbon has a modern airport that is close to the centre of the city (7 km north).
Lisbon International Airport - Alameda das Comunidades Portuguesas
1800 Lisboa
Telephone: +351 21 841 35 00 / 841 37 00
Fax: +351 21 841 36 75

ACCESS TO HOTELS FROM THE AIRPORT
Participants may use either a bus or a taxi.
Buses from the airport to the city center are every 20 minutes (07.00 - 21.00).
The usual taxi fare from the Airport to the City Centre is approx. 10/15 €.

BANKING
Bank services are available at the Airport, throughout the city and there are several close to the conference venue. Banks are open from 08.30 to 15.00 with no lunchtime closing. The city is well supplied with cash dispensers, which take most major credit cards.

CLIMATE AND CLOTHING
Lisbon has a moderate Atlantic climate. There are no great variations in temperature. The weather in June is usually pleasant (average 22 to 25º C). Light clothing is suitable with somewhat warmer clothing for the evening. Showers are not probable in June.

CREDIT CARDS
International credit cards are accepted in cash dispensers, hotels, restaurants and most shops, as well as car rental agencies. The most common credit cards are VISA, EuroCard, MasterCard and American Express.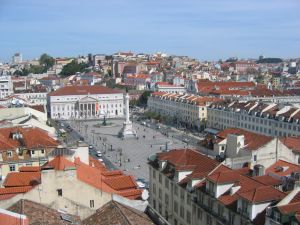 CULTURAL
Lisbon is rich in historical buildings, museums and churches.

A list of the main Lisbon museums and other relevant information will be provided on site.

CURRENCY
Portugal's currency is the Euro.

ELECTRICITY
In Portugal, electricity is supplied at 220V/50Hz AC and power sockets are of the 2 pin round type.

EMERGENCY TELEPHONE NUMBERS
Ambulance, Emergency, Fire Dept. and Police: 112

MEALS
The food in Portugal is very good and deserves its worldwide reputation. 15€ is the average price per person in a modest, traditional restaurant.

PARKING FACILITIES IN LISBON
Pay and Park parking meters are in operation in most parts of the city. Parking zones are indicated by special P - signs. In these zones payment for parking is obligatory. There are many underground car-parks also.

POST OFFICE
Services are available at the Hotels or at post offices. The working hours are 09.00 - 18.00.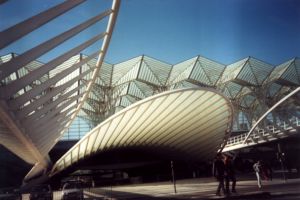 PUBLIC TRANSPORTATION
Buses, trams and underground are available and operate on weekdays from 6 or 7 a.m. until midnight or 1 a.m. Tourist passes for 1, 3 or 7 days and valid for trams, buses, funiculars and the underground are available.
Metropolitano de Lisboa Website: http://www.metrolisboa.pt/index_uk.htm
Bus in the city: www.carris.pt

SHOPPING
Opening times for shops is 09.30 to 19.00, Monday to Friday. Most of the shops are open on Saturday mornings. Several shopping centres are open from 10.00 to midnight, seven days a week.

TIME DIFFERENCES
Portugal has Greenwich Mean Time (GMT).

TIPPING
This is customary in restaurants and taxis. Tipping up to 10% of the bill is acceptable.

TRAVEL REQUIREMENTS TO PORTUGAL
Nationals of the European Community only require a valid identity card or passport. For most countries outside Europe, a valid passport is enough.

Some countries, however, still require a Visa. Please check with your travel agency or with the Portuguese Embassy or Consulate in your country. Granting visas may take up to 8 weeks or more. The organization will not be held responsible for visas not granted.